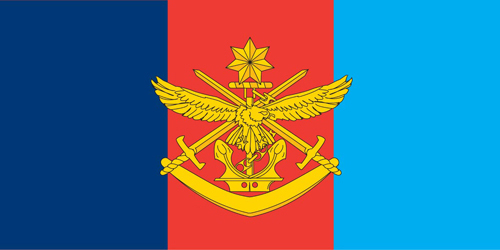 Your choice to join the ADF follows in the honourable tradition of our forebears and families. These Jewish military personnel enlisted to fight for democracy and human rights in numerous wars and conflicts around the globe, from antiquity to the present time. You display the same Jewish fighting spirit and sacrifice, following an ideal. This ideal is a principle of Judaism and of democracy, fighting for freedom, equality, minority rights and universal human values. Jews who fight for their country, are loyal and courageous, and many have died for democracy and the rights of others. (There were more Jews in the Services proportionately to our numbers in the population in the two World Wars.)
VAJEX Australia is a beacon to our friends, foes and detractors, and demonstrates that Jews do enlist in all branches of the ADF.
VAJEX Australia exists to represent YOU, giving support when you need it or want it.
PTE Greg Sher (Z"L) was our youngest member. He paid the supreme sacrifice while on active duty in Afghanistan in January 2009. As a memorial to Greg Sher, VAJEX Australia has inaugurated a Memorial Shield which is offered to every Jewish day school and UJEB to honour his memory.
Our Association is vibrant. We produce our association magazine PARADE in October each year. It is now available online for all our Jewish ADF personnel to read and keep up with what is happening back home in Melbourne and occasionally, the wider community. Our newsletter, InFormation, comes out in April.
We have events right through the year. These include a Remembrance Service held at our new Obelisk followed by our Book of Remembrance luncheon, an ANZAC Day commemoration Service, a Memorial Service at the Shrine of Remembrance with our flag raised in the Forecourt, etc.
Wherever you are, we would like to communicate with you via our website. VAJEX Australia keeps the identity of all serving ADF personnel confidential. The only exception to this is if you choose to let it be publically known that you are Jewish and give written permission allowing us to mail you a hard copy of PARADE magazine and other mail-outs that may happen through the year.
We need you and other members of your family to join us. It is essential to preserve, sustain and increase membership of VAJEX Australia in years to come, to reflect the Jewish ideal.
On behalf of the Board and members, we look forward to having contact with you and wish you all good health and safety.

Marvin Bude
President