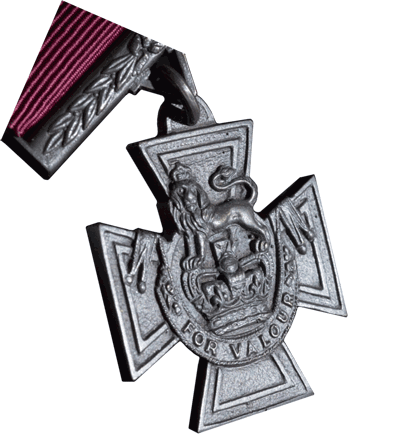 SGT Issy Smith VC JP
Commemoration Service

11 November 2012, 10.30hrs

The world forgot him,
but VAJEX Aust Inc didn't!
Citation
No 168 A/ Cpl Issy Smith (SHMILOWITZ) , 1st Battalion Manchester Regiment, awarded the Victoria Cross
For most conspicuous bravery on April 26th 1915, near Ypres, when he left his company on his own initiative, and went forward towards the enemy's position to assist a severely wounded man, whom he carried a distance of 250 yards to safety whilst exposed the whole time to heavy machine-gun and rifle fire.
Subsequently Corporal Smith displayed great gallantry when casualties were very heavy, in voluntary assisting to bring in many more wounded men throughout the whole day, and attending them with the greatest devotion to duty, regardless of personal risk.
One of the rescued Sergeant Rooke, told a Daily Mail representative, that he did not know whether Smith's action on that occasion had won him the VC or not.
What happened said the sergeant, was this, "I got wounded near the stream before St Julien Farm, close to the German trenches. Corporal Smith took me up on his back and carried me out of the firing line. Whilst he was doing that Lieutenant WNShipster said he would give a hand, but we had only gone a few yards when the Lieutenant was hit in the neck. He managed to get to the trench, and Smith carried me there himself.
Bullets were flying around us at that time, I was only two hundred yards from the German trenches, and the fact that Smith wasn't hit, was a sheer miracle.
He behaved with wonderful coolness and presence of mind the whole time, and no man deserved a Victoria Cross more thoroughly than he did.
Born Israel Szmilowitz in 1888 in Egypt to Moses and Eva Szmilowitz, he ran away from home and sailed to England where he stayed with his brother Maurice. Having only a basic education when he left school at 14, Issy enlisted in the British Army in 1904 at the age of 16. As he was a fit young man he obviously fooled the recruiting people, who may also have turned a blind eye and accepted him to become a soldier to earn "the King's shilling."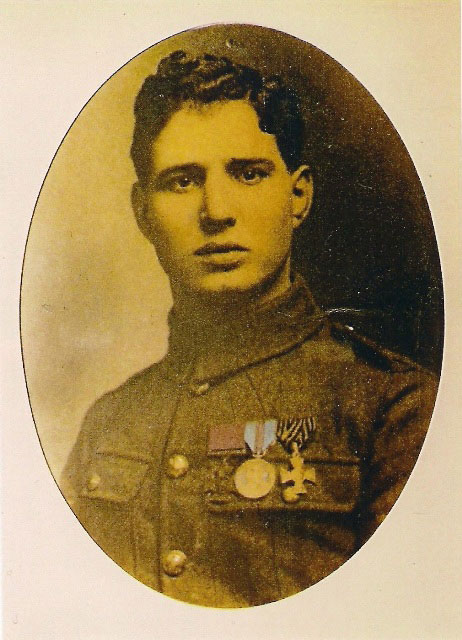 Serving in the 1st Battalion of the Manchester Regiment he was posted to India, which at the time was a busy deployment area for the British Army who kept order between the different warring sections of the population. While serving in India, Issy became middleweight boxing champion of his regiment. His regiment was present at the 1911 Delhi Durbar, when King George V was proclaimed Emperor of India. For this, he was awarded the silver Delhi Durbar Medal.
Getting his discharge from the army in 1912 after 8 years service, Issy later sailed for Australia where he worked in Melbourne. Miss Elsie Porteous McKechnie, with whom he became friends, followed him to Australia and arrived just as World War I broke out.
As a reservist in the Imperial Army, Issy Smith was required to report for service and the Australian Government arranged for him to sail on a troop transport to rejoin his regiment in England. He was sent to France where the fighting was at its worst and Issy participated in quite a few actions in France and Belgium. He showed extreme bravery by holding the line at Hooge. This area was under constant bombardment both from the air and well-positioned and well-armed Germans, who were inflicting casualties on his men. Issy Smith showed a great example by getting a message through for more ammunition to continue fighting.
At Ypres, after almost losing his life in an artillery barrage, he saved the lives of officers and men, with total disregard for his own safety ~ and despite him also being wounded. For most conspicuous bravery on the 26th April 1915, Issy Smith was recommended for the British Empire's highest award for bravery, the Victoria Cross. He continued to serve in the field and on 16th October 1915, was presented with his VC at Buckingham Palace by HM King George V.
Issy Smith also served in Mesopotamia (now Iraq) having been promoted to sergeant. He was awarded the Cross of St George 4th class by Russia and the Croix de Guerre with palm by France. He was heavily involved in recruiting for the war effort and was lauded in many English cities by the Jewish population.
Returning to Australia, he settled in the Melbourne suburb of Moonee Ponds with his wife Elsie and became the father of Olive and Maurice. He worked for the Dunlop Rubber Company and later joined the Civil Aviation Department. He also became a Justice of the Peace and sat on the bench on many occasions.
According to his death certificate, Issy Smith died on 11th September 1940, at the age of 52 and was buried with full military honours at the Fawkner Jewish Cemetery. The service was conducted by Rabbi Freedman.
Issy Smith VC has been a forgotten hero in Australia, and VAJEX Australia has now changed that. We visit his graveside to ensure that he will always be remembered as a hero of the Great War.
HIS LIFE A BEAUTIFUL MEMORY
HIS ABSENCE A LASTING SORROW
LEST WE FORGET
References: Data collected over the past 40 years, the internet and some details from an article by his son, Mr Maurice Smith.